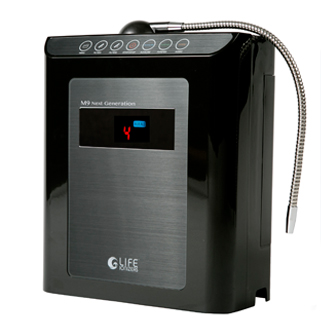 M9 Life Ionizer
$2,597.00
The New 2015 Next Generation M7 Life Ionizer
NEW 2015 Model!
MAX Plates™ – The New 2015 M7 Series has the New 2015 Heavy-Duty GRID Plate Technology™ with MAX Plate: 8 layers of Platinum over Industrial Titanium.
MAX Yield SMPS Power System™ – generates 450 watts*
Dual internal filters with custom pre-filter system
New Larger ultra efficient electrolysis chambers
Sleek, compact design
All Next Generation Ionizers are made with BPA Free tubing.
The Life M7 Next Generation makes alkaline water with higher antioxidant potential, and more acid-fighting alkalinity at a water pH that is optimized for daily drinking. What does this mean? Health experts recommend that you drink alkaline water with a pH of 9.5 daily for better health because a pH of 9.5 is the optimum pH for maintaining your body's pH balance. The Life M7 Next Generation was designed to give you the highest antioxidant potential of alkaline water at that level, so it's perfect for maintaining your good health.
LIFETIME WARRANTY on all parts plus 10 years on labor. Peace of Mind 60 Day Money Back Guarantee*. Includes over $539 in Free Bonuses!