Dr. Vernon Jenkins is a Holistic Chiropractor, an Acupuncturist/Traditional Chinese Medicine Practitioner, a Functional Medicine Doctor, and a Traditional Naturopath/ Naturopathic Practitioner in Billings, MT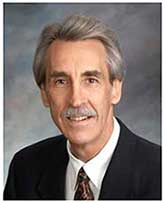 Dr. Jenkins is an licensed chiropractor, certified acupuncturist and traditional Chinese medicine practioner, functional medicine doctor, and traditional naturopath/naturopathic practitioner with the Restore to Health Naturopathic Clinic and Wellness Center clinic in Billings, MT. He has dedicated his life to helping patients restore and reach optimal health and vitality by expertly diagnosing and finding the root cause of the pain. Restore To Health Naturopathic Clinic and Wellness Center utilizes unique and individualized test kits for every patient. Once we diagnose the root causes of your health problems, Dr. Jenkins will create a custom treatment plan that may involve many different disciplines including: chiropractic medicine, naturopathic medicine, functional medicine, traditional Chinese medicine, acupuncture/acupressure, holistic medicine, Chinese herbal therapy, Shiatsu massage therapy, or exercise therapy. Dr. Jenkins graduated from Logan University and Chiropractic College in 1988 with his doctorate degree in chiropractic.
Chiropractic Medicine: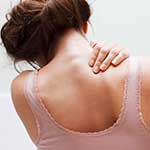 Dr. Jenkins offers chiropractic adjustments and has successfully treated many chronic pain conditions including: back and neck pain, bulging discs, slipped discs, whiplash, lower back pain, spinal injuries, auto accident injuries, work related injuries,sports,injuries,sciatica,fibromyalgia,  migraines and more. Chiropractic medicine treats more than just pain it restores neurological, physiological, and musculoskeletal function. Dr. Jenkins uses several different techniques such as AK (Applied Kinesiology), Activator, Thompson, SOT (SacralOccipital)/ CranioSacral, Logan Basic, and Diversified Dr. Jenkins graduated from Logan University and Chiropractic College in 1988.
Naturopathic Medicine: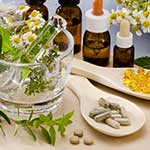 Since 1981 Dr. Jenkins has been developing individualized naturopathic treatment programs for his patients to ensure a fast and full recovery. Naturopathy includes vitamins, minerals, herbs, diet, nutrition therapy, chelation therapy, homeopathic remedies, essential oil therapy, massage therapy, music therapy, mind/body medicine, and other natural therapies.
Acupuncture / Traditional Chinese Medicine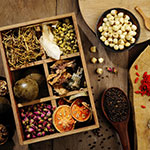 Traditional Chinese medicine (TCM; simplified Chinese: 中医; traditional Chinese: 中醫; pinyin: zhōng yī; literally: "Chinese medicine") is a broad range of medicine practices sharing common concepts which have been developed in China and are based on a tradition of more than 2,000 years, including various forms of herbal medicine, acupuncture, massage (Tui na), exercise (qigong), and dietary therapy. It is primarily used as a complementary alternative medicine approach. TCM is widely used in China and it is also used in the West. Dr. Jenkins has been practicing TCM since 1981.
Functional Medicine: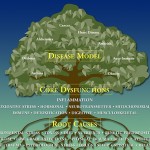 Dr. Jenkins has been practicing Functional Medicine since 1983. Functional Medicine uses the newest and most advanced diagnostic lab tests to diagnose the root causes of disease and illness instead of just treating and managing the symptoms like conventional medicine does. Conventional medicine looks only at your symptoms, does the minimal and mostly incomplete diagnostic testing to come up with a diagnosis.  The treatments by conventional medicine revolves around treating and managing your symptoms and never really addresses restoring complete health and function of your cells, tissues, glands, organs, and bodily systems. Once Dr. Jenkins diagnoses the root causes of your health problems he designs an all natural holistic treatment program to restore health and function to the entire person. Dr. Jenkins studied under the father of Functional Medicine, Dr. Jeffrey Bland.
History:
Before Dr. Jenkins began his career in chiropractic, acupuncture/traditional Chinese medicine, functional medicine, and naturopathic medicine, he worked as an interpretive field naturalist researcher with the Southern Illinois University Forestry Department. He changed careers when he was faced with some of his own personal health challenges. For three years, he sought treatment for his health problems with conventional Western medicine approaches including: prescription drugs and physical therapy. Over that period of time, his health continued to deteriorate. In 1981, he sought out healthcare from a holistic chiropractic physician and acupuncturist in Southern Illinois by the name of Dr. Don Odum. This was Dr. Jenkins' first introduction to alternative/complimentary healthcare. He was so impressed with the treatments and the results they provided that he decided to change careers and study the holistic healthcare field. He patterned his practice to resemble that of Dr. Odum's practice. Dr. Jenkins has incorporated all his knowledge and experience into an integrated holistic health restoration approach which has helped thousands of patients as well as his family members and himself.
Personal Life: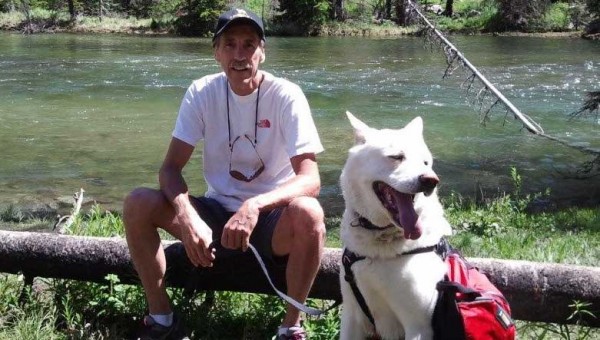 You can find Dr. Jenkins on his days off hiking and running trails at 8500 feet elevation in the Beartooth Mountains in Montana as a testament to his health and vitality restorative protocols. He is currently in the process of writing several health books. Dr. Jenkins believes his job as a healthcare provider is two-fold. First, his protocols were developed to assist and support the medical doctors and their conventional Western medicine approaches in curing your diseases. Second, his protocols were developed to assist and support your body's own innate/inborn natural disease fighting abilities. When the body cures itself, it's called spontaneous remission by medical doctors and conventional Western medicine. Long Distance Consultations, Test Kits and Services: Restore to Health offers our services to people locally, nationally and internationally. We can consult with you by phone or Skype and mail you test kits and products directly to your home or office.