Long Distance Consultations, Test Kits and Services Available: Restore to Health offers our services to people locally, nationally and internationally. We can consult with you by phone or Skype and mail you test kits and products directly to your home or office.
Call Our Office for an Evaluation Today: (406) 855-3837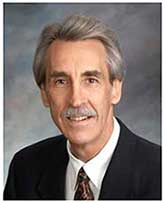 Dr. Vernon Jenkins is a Naturopathic Practitioner/ Traditional Naturopath with over 35 years experience in providing quality and affordable naturopathic services to his patients. Since 1981  Dr. Jenkins has been practicing naturopathy by utilizing all natural therapies, herbal medicine, homeopathic medicine, nutrition, mind/body medicine, Functioal Medicine, applied kinesiology and acupuncture. What sets Dr. Jenkins apart from other naturopathic doctors is that he also offers chiropractic care and physical therapy to his patients
Restore To Health Naturopathic Clinic and Wellness Center is a one stop holistic care center for all your health care needs. Please check out our health care Services page and our Holistic Medicine pages for more detailed information.
Naturopathic Treatment
Naturopathy or naturopathic medicine is a form of alternative medicine employing a wide array of "natural" treatments, including homeopathy, herbalism, and acupuncture, as well as diet and lifestyle counseling. Traditional naturopaths favor a holistic approach with non-invasive treatment and generally avoid the use of surgery, injections, and perscription drugs. Naturopathic philosophy is based on a belief in vitalism and self-healing.
The term "naturopathy" was created from Latin and Greek roots for birth and suffering to suggest "natural healing". Modern naturopathy grew out of the Natural Cure movement of Europe. The term was coined in 1895 by John Scheel and popularized by Benedict Lust, the "father of U.S. naturopathy". Beginning in the 1970s, there was a revival of interest in the United States and Canada, in conjunction with the holistic health movement.
Naturopathic practitioners in the United States can be divided into three categories: traditional naturopaths; naturopathic doctors; and other health care providers that provide naturopathic services. Naturopathic physicians employ the principles of naturopathy within the context of conventional medical practices.